Physiotherapy Berlin Mitte
We welcome you
"We don't treat the symptom, we treat the cause." According to this principle we care for you in our private practice for physiotherapy in Berlin-Mitte. Our multilingual team around physiotherapist Christian Marsch is looking forward to welcoming you in our modern practice in Berlin-Mitte. We treat in English, German, Italian, Spanish, Polish, Greek, Hebrew and Indian. We take time for your concerns. Because of this requirement, we have decided to admit only a small group of patients.
A visit to your physiotherapist in Berlin-Mitte should help to increase your physical well-being. You should be able to enjoy your life without restrictions and without worries. To achieve this goal, we give you our full attention. By getting to the core of your symptoms, we provide long-term relief. We are convinced that the intensive consideration of the patient is the key to successful physiotherapy.
Practice for physiotherapy & osteopathy
Services and treatment methods
We offer a wide range of physiotherapy services and procedures in the field of osteopathy. An overview of all services and treatments offered can be found on the overview page Services and Treatments.
Physiotherapy Berlin – Thorough anamnesis
Your physiotherapist in Berlin Mitte takes time for you
In accordance with our guiding principle, your physiotherapist will take sufficient time for a detailed discussion with you. Before we begin therapy, we want to understand your symptoms in detail. This enables us to provide you with the appropriate treatment in a targeted manner. Our approach is to free you from your complaints in the long term. For this reason, your physiotherapist will look at you from a holistic point of view. In this way, we determine the underlying cause of your condition, which enables us to provide targeted therapy to comprehensively alleviate your symptoms.
Effective and gentle treatment
by your physiotherapist in Berlin
Our physical therapists use proven manual therapies to treat your therapy. These include, for example, osteopathic procedures or massages. These treatments can effectively eliminate knee pain, for example. They are also a suitable remedy for the treatment of some organic ailments.
The physiotherapy that we offer in our practice in Berlin-Mitte is based, among other things, on the knowledge and practices of osteopathy. The basic understanding of the importance of the fasciae in the body forms the basis for this. The fibrous connective tissue connects the internal organs with the joints, tendons and muscles. For example, if the fasciae are stuck together, matted or twisted due to an unhealthy lifestyle, movement restrictions will result. Whether for orthopedic or neurological diseases or dysfunctions of the internal organs: For your physiotherapist in our Berlin practice, the determination of the root cause of your symptoms is in the foreground, in order to subsequently treat them in a targeted manner.
When creating your individual therapy plan, all physiotherapists in our Berlin practice rely on the same guiding principle: to identify the root cause of your symptoms. During your treatment, your physiotherapist focuses on activating the self-healing powers of your organism: You learn to compensate for pain, functional or developmental disorders as well as other limitations through your own performance abilities.
Your physiotherapist
for physiotherapy in Berlin
As your private practice for physiotherapy in Berlin-Mitte, we provide comprehensive support with individual therapies and treatments. Our practice offers you a haven of peace in the midst of our bustling capital city.
Private patients who come to us with their concerns should leave our practice with a good feeling. The team of our practice for physiotherapy in Berlin-Mitte is committed to eliminating pain of your musculoskeletal system. So that you can enjoy the finer things in life without restrictions.
News from the practice
Osteopathy Berlin center
News from the practice and useful information on the topics of exercise therapy, osteopathy, physiotherapy and personal training can be found in our physiotherapy blog
Tennis elbow is a condition of the elbow joint that can present with pain on the outside of the elbow, forearm or wrist. This form of…
Shingles is a form of herpes that – similar to a chickenpox infection – remains in the body as a virus and can also be (re)activated…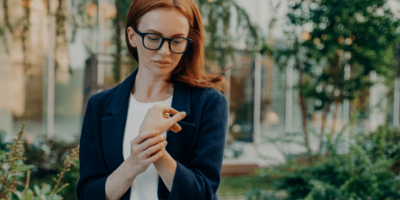 Carpal tunnel syndrome often occurs in people who perform repetitive motions with their hands. This mainly affects people who work a lot on computers or perform…