Tennis elbow is a condition of the elbow joint that can present with pain on the outside of the elbow, forearm or wrist. This form of physical disease occurs mainly when muscles and tendons are overused. Although the name erroneously suggests that the condition occurs mainly in tennis players, nowadays it is mainly people who work long hours at computers or perform other manual labor who suffer from it.
If there is repeated pain in the elbow or other areas of the arm, it may be tennis elbow, which requires prompt treatment to prevent long-term damage.
Tennis elbow symptoms
Symptoms of tennis elbow can vary depending on the severity of the condition and the individual. Typically, pain and weakness result when reaching, twisting or lifting. These can affect the elbow, wrist or forearm.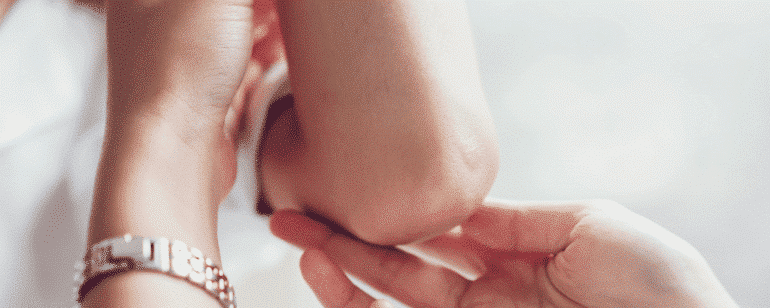 In addition to pain in the affected muscle, numbness and tingling in the arms and hands may occur. In addition, blockages and restrictions can occur in the elbow area, which can make simple activities, such as carrying a shopping bag, difficult.
Tennis elbow treatment
If tennis elbow is suspected, measures such as resting the affected muscle can already lead to a mitigation of the disease. In some cases, wearing an arm splint or bandages can provide relief for the stressed tendons and muscles. If inflammation is present, cooling can help alleviate it and reduce pain. However, muscle relaxation exercises may also provide relief to the tissues and bring about improvement. It would be advisable to visit a physiotherapist, who can initiate individually adapted therapeutic measures, such as physiotherapy, which can prevent the risk of chronic complaints.
At the appearance of symptoms that may indicate tennis elbow, it is recommended to react quickly to prevent the progression of the disease and to initiate measures for the recovery of the strained muscles. Tennis elbow can be treated well if timely action is taken at the first sign of pain in the elbow area.