A hollow back denotes a conspicuous curvature of the lumbar spine. A spine is not naturally straight anyway and a slight curvature is healthy, but this should not cause pain. Most often, tightness and painful symptoms develop when the muscles in the pelvis, lower back, and abdomen are weak.
If you regularly let yourself fall into the arch of the back, this can lead to an increased hollow back, which can lead to an unhealthy posture and thus also cause pain. A hollow back can be effectively treated with exercises to strengthen the back muscles.
Practice upright posture
Bend your knees and squat straight. Feel free to support yourself with your feet by bending your toes and sitting on your heels. If your feet cause you pain in this position, you can sit on the instep. It is important that you pay attention to the posture of your back. The more upright you sit, the better. Breathe actively in and out into your seat bones.
Now sink into a slight hunchback by tightening and pulling in your abdominal muscles. The movement starts from the pelvis, extending over the buttocks
should roll backwards. You can stretch your arms out in front of you and rest them on your knees. Hold this position for a few seconds.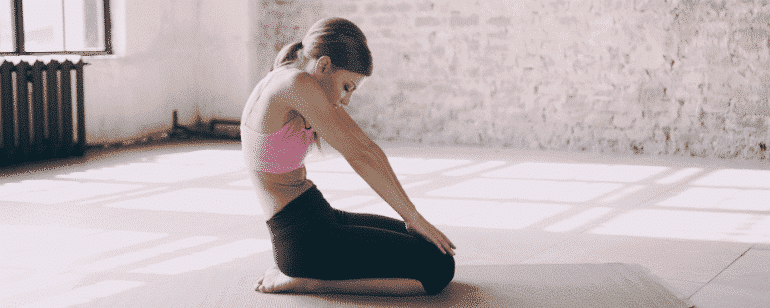 Then slowly return to the starting position. Straighten your upper body and keep it as upright as possible.
This exercise can be practiced well in front of the mirror, as you can check for yourself whether you are sitting up straight after the hump position. Make a note of the upright sitting position and try to integrate it into your everyday life – even when you're standing.
Activate the abdominal muscles
Lie on the floor and put your feet up. If you have weak lower back muscles, this will be evidenced by a gap between the floor and your lower back.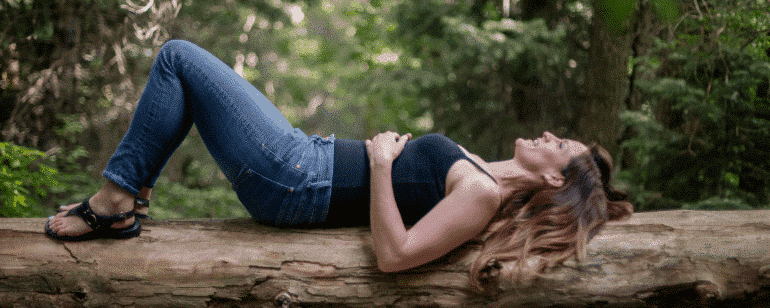 Pull your back down towards the floor in the lumbar region to strengthen the muscles. The goal should be to close the gap between your back and the floor by pressing your lumbar spine against the floor. Hold this position for a few seconds and take the opposite direction. When you relax the abdominal muscles, the hollow back will form on the floor on its own. Repeat this exercise 8 to 12 times to effectively strengthen your back muscles.
Strengthen the lower back
Lie straight on the floor again. Tighten your abs and slowly lift your pelvis and buttocks off the floor.
Hold the triangle position for a few seconds and lower your buttocks so your spine is back on the floor. Press the lumbar spine on the floor here to make sure that you are actually lying straight and that your back is not hollow. Repeat this exercise up to 10 times.
Cat position against hollow back
Pretend you are a cat and stand on all fours. From this position, lower yourself into the Katzenbuckel by rounding your back. This position can feel quietly relaxed. Exhale slowly here and go into the hollow back. Repeat this exercise a few times to effectively train your back muscles.
It is important that you develop a feeling for your posture. In everyday life, try to constantly check whether you are sitting, standing, walking. While you strengthen your back muscles with regular training and develop an awareness of an upright posture, your hollow back will be reduced and tension and pain will soon be a thing of the past.