Impingement syndrome is a condition that can be caused by compression or entrapment of soft tissue in the shoulder joint. The result is pain, weakness and limited mobility in the affected shoulder. Prompt treatment can help relieve pain and improve mobility of the affected shoulder.
Symptoms Impingement Syndrome
Typical symptoms of impingement syndrome are pain and restricted movement in the shoulder area. The pain usually occurs with movements such as raising the arm or performing overhead work. In advanced stages, impingement syndrome can lead to muscle atrophy and rotator cuff damage. If the muscles and tendons that run around the shoulder joint are weakened, the stability and control of the shoulder joint is lacking, so blockages and restrictions around the shoulder area can occur.
Impingement syndrome treatment
In impingement syndrome, treatment with a physical therapist may be advisable. After a thorough examination, the physical therapist can develop an individualized treatment strategy based on the patient's needs and symptoms.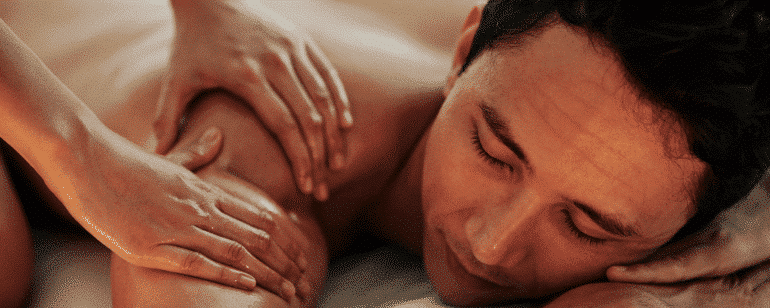 Manual therapy may be used at the beginning of treatment to improve shoulder joint mobility and relieve pain. Techniques such as mobilization, massage and stretching can be used. The physical therapist can then recommend specific exercises to strengthen and stabilize the rotator cuff and other shoulder muscles. These exercises can stabilize the shoulder joint and reduce the risk for re-injury or overuse.
Another way to treat impingement syndrome is to perform motion analysis. Here, the physical therapist can closely observe and analyze the patient's movements to determine which movements trigger or exacerbate pain. On this basis, an individual movement strategy can then be developed to help the patient perform pain-free movements.
In addition, the physical therapist can also provide advice on posture and movement in everyday life to reduce the risk of re-injury or overuse. Preventive measures can help reduce the risk for impingement syndrome. This includes avoiding overuse, regular stretching and strengthening exercises, and proper posture when performing movements.
If there is initial pain, it is important to act quickly. Targeted manual therapy with regular exercises can relieve pain, improve shoulder joint mobility and reduce the risk of re-injury or overuse.